PRAISE FOR EXUSTAR PEDALS IN ROAD BIKE ACTION

US bike magazine Road Bike Action recently surveyed the major brands of road pedals.
Here is what they said about Exustar's E-PR4ST:
"Exustar manufactures pedals that offer great bang-for-the-buck features and performance. The EPS model has one of the best price-to-weight ratios on the market. The pedals come with two sets of Exustar (Look Keo-compatible) cleats with 6 and 0 degrees of float. These are a great value and an option any beginner or price-minded cyclist should consider. It's priced at $89 and weighs 270 grams."
Read the full article https://roadbikeaction.com/12-best-road-and-gravel-pedals-for-2021/
Model: E-PR4ST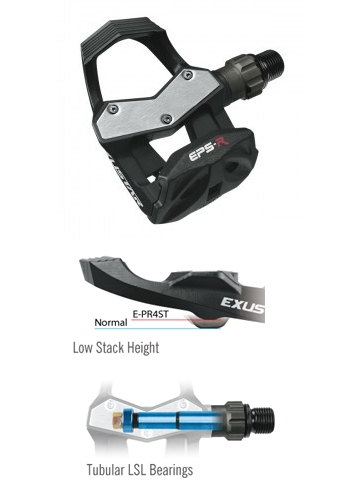 MORE INFO: http://exustar.com/index.php?route=product/product&product_id=60