Great Reviews for our Sunglasses and Sandals
Great Reviews for our Sunglasses and Sandals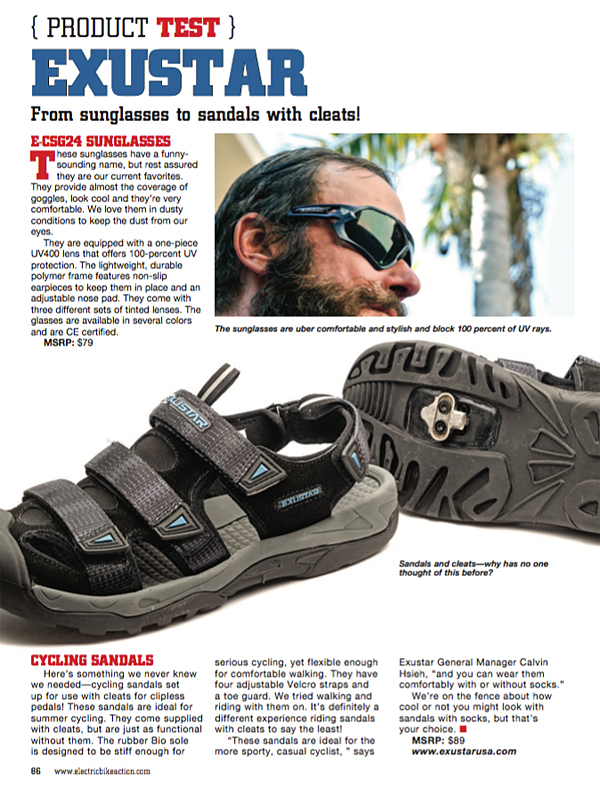 Electric Bike Action magazine (USA) recently tested two of our new products for their June 2019 issue. Guess what? Rave reviews!
Here's what they said about our Sunglasses (E-CSG24):
These sunglasses "are our current favorites. They
provide almost the coverage of goggles, look cool
and they're very comfortable. We love them in dusty
conditions to keep the dust from our eyes."

– More info on the sunglasses …

And the Sandals (E-SS515):
"These sandals are ideal for summer cycling.
They come supplied with cleats, but are
just as functional without them."